Promoting greater independence.
We provide high-quality, personalised support packages for individuals with learning disabilities,physical disabilities, mental health conditions, and/or autism
Our supported living programme provides support and safe housing, allowing you to live independently.
We provide a shared unit with your own bedroom, and our team is typically ready to give personal care and support services up to 24 hours a day.
These are tailored to your specific needs and may involve assistance with bathing, dressing, going to the bathroom, and taking medicine. Domestic assistance, such as shopping and laundry, as well as meals, may be supplied.
Our supported living service includes the following features:
A team of support workers can assist you.
An alarm system provides 24-hour emergency assistance.
Social activities arranged for the community.
A minimum age of 18 years and above for residents.
Community areas, allowing you to socialise whenever you choose.
Care Connex is committed to giving the individuals we support the best care possible. Our team members are highly motivated and have a lot of experience.
Our primary focus is safety. We make certain that all of our employees understand what is expected of them in order for our services to function smoothly and successfully. Our employees must adhere to the policies we have established in order to function consistently and in line with legislation and best practises.
Our directors, managers, and support staff work hard to make sure that improvements are always being made and that quality is being met. This is so that people can always live with dignity, respect, and independence in a safe and supportive environment.
For our service users, we provide the following support and services
Outreach provides support to make sure that the move from secure facilities into the community is safe, well-managed, and on time.
Help people get into the right hospitals and stay involved in their care, with a focus on rehabilitation, recovery, and getting back into the community.
Consultation and contact with multi-agency, statutory, and/or other services
Treatments/interventions for specific offences, such as physical violence, sexual violence, and fire-setting, are provided.
Assessment and development of forensic risks, risk management, and liaison
Assistance with employment, education, and participation in meaningful activities
Assistance in locating housing under long-term guaranteed tenancies
Autistic Spectrum Disorder (ASD)
We offer a comprehensive spectrum of high-quality person-centred care and support services that have developed over time to cater to the requirements of people living with autism as well as their families, carers, and autism experts.
People who have learning difficulties and have a wide range of requirements can receive assistance from us. Because there are so many different types of learning difficulties, the assistance we give varies from person to person.
A significant proportion of autistic people and people with learning impairments have poor mental health. The goal of our mental health services is to help people live normal lives in the community and be happy as people.
People over the age of 18 who have mild, moderate, or severe disabilities can get skillfully customised care and support from us.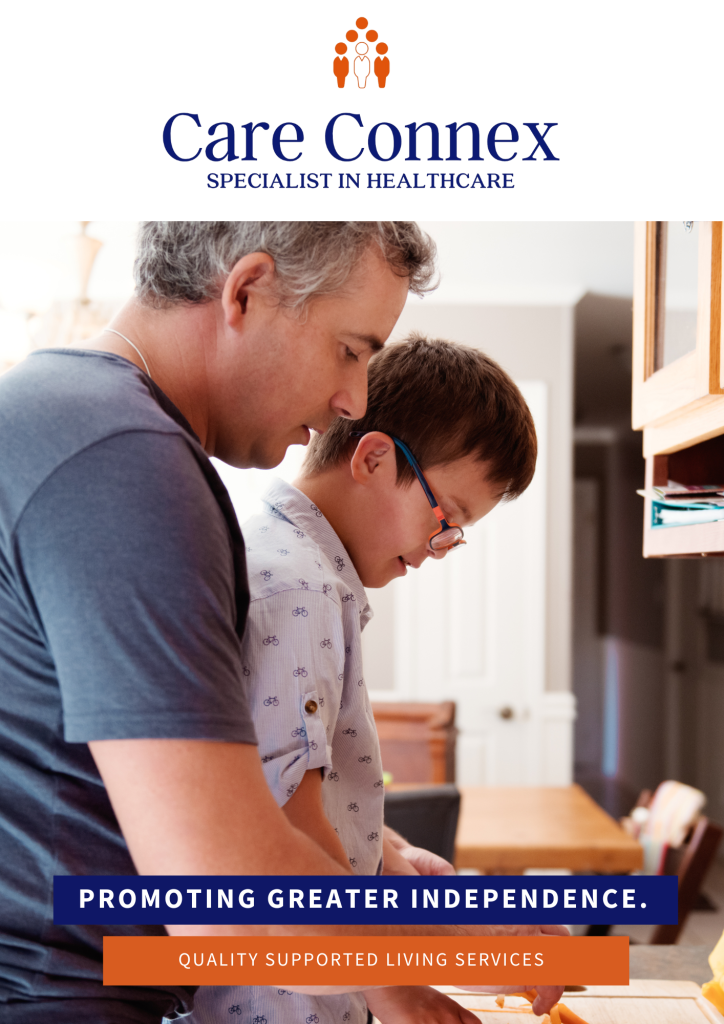 Care Connex, we are pleased to visit and assess your care and support needs in order to provide you with an accurate quote. This will be 100% free with no conditions attached.